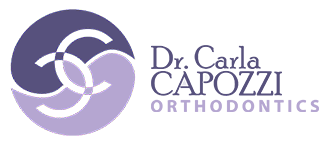 Welcome to Dr. Carla Capozzi Orthodontics!
Patient care is our highest priority!
Dr. Carla Capozzi is known for providing the best orthodontic results for each patient. We pride ourselves on our customer service.
We believe in educating our patients and their parents about all treatment options, and involving them in their treatment decisions. Our patients know they are welcome to ask Dr. Capozzi questions at any time during treatment.
We offer comprehensive orthodontic and dentofacial orthopedic treatment, including traditional metal and tooth-colored braces for adults and children, as well as Invisalign® clear aligners and Clarity™ ceramic braces.
Our patients can view their financial information, photos, X-rays, and treatment plans on our secure website. They can also elect to receive appointment reminders via phone, email, or text message if they choose!
A beautiful smile is waiting for you! Contact our Irwin dental office to schedule your consultation today!