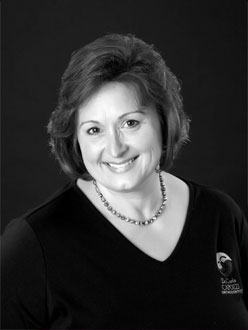 Being an orthodontist is what I have wanted to do since I was 12 years old. I enjoy making very positive changes in my patients' lives by improving their smiles, and helping them to face the world with more confidence and happiness.
It is challenging, both technically and creatively, to design a new smile and then work together with patients to build it and achieve the result they hoped for. Everyone's needs are different, and it is particularly satisfying to listen to their concerns, and try to provide exactly the kind of orthodontic treatment, experience, and smile they are seeking.
Education and Experience
I attended the University of Pittsburgh on a full academic scholarship and obtained a Bachelor of Science in chemistry. Then I attended the University of Pittsburgh School of Dental Medicine and earned my Doctorate of Dental Medicine. After practicing for a year, I returned to Pitt Dental School for a two-year, full-time specialist certificate degree in orthodontics.
I feel very strongly about maintaining the highest standards of care for my patients. I average between 20 and 25 credits of continuing education courses a year, which is twice as much as required by the Pennsylvania State Board of Dentistry. These courses enable me to offer the newest techniques for achieving great results with the newest, most aesthetic, and most efficient appliances, so patients can look forward to a more comfortable and swift treatment than ever before.
I am also a Diplomate of the American Board of Orthodontics, which is a certification above and beyond any required by state or federal governing boards to practice orthodontics.
My Team
Everyone in my team has unique skills, yet they are all dedicated to one purpose: providing the highest quality of patient care possible. Together, my team has 135 years of orthodontic experience!
Some members have additional training and experience in restorative dentistry assisting, oral surgery assisting, the dental insurance industry, computer science, and nutrition, which often proves useful to our patients.
We regularly attend continuing education seminars together and frequently enjoy socializing outside the office. The staff always enjoys interacting with patients, and views them and the other office members as an extended family.
In the Community
I am a member of many local business and community service organizations, including the Penn Township Business Association, the Norwin Chamber of Commerce, and the Women's Business Network. Some of my sponsorship projects through these organizations include the PTBA Community Service Scholarship, the Norwin Chamber Scholarship Fund Lottery Calendar, the Excellence in Education Luncheon, and the PTBA Costume Parade.
I have supported many community, church, and school organizations on an annual basis since 1991.​