We recognize that all our patients are unique and deserve to receive orthodontic care that reflects their individual needs. Our experienced and talented team is committed to working with you and your family to create a comfortable, stress-free, and rewarding orthodontic experience every time you visit our practice.
We are pleased to welcome you and your family, and we look forward to working with you.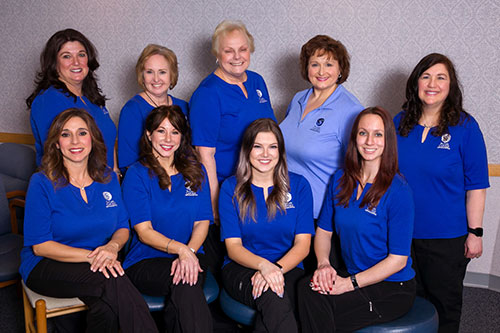 ---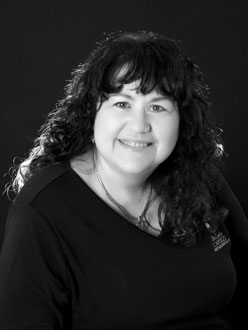 Renee
Renee is a very specialized front desk administrator. She has been with Dr. Capozzi since 1997 but in the orthodontic field since 1982. Renee is involved and in charge of all front desk activities. Her job is not only to schedule appointments but also to see patients through all facets of their treatment, including financial arrangements and billing.
She will coordinate with other specialists so our patients can secure the best orthodontic result. Renee is also a certified AAO orthodontic assistant who can aid in emergencies if necessary. She handles our increasingly complex office computer issues, as well: Renee has a degree in computer science and maintains our IT systems, which are critical to our patient services.
Renee and her husband Bob have been married for 35 years and enjoy spending time with their adult sons, and going flea marketing and antiquing. She is also very talented with a camera and enjoys trying different vegetarian recipes. Mittens the cat is also a valued member of the family.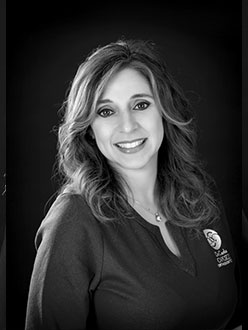 Tina
Tina is our specialized office administrator. She has been with us as an employee since 2015. She is also the mother of two daughters, Gianna and Bella, who are both patients in our office. Her familiarity with orthodontic procedures is helpful in answering questions at the front desk. Tina's talents and skills are well expressed in organization, follow-up, and everyday front desk tasks. In addition, she is skilled in the financial areas of the practice and prepping our new patients for treatment.
Tina and her family have lived in this community their entire lives and are very knowledgeable about our patients and their needs. Not a day goes by that parents and kids she knows come in for an appointment. In addition to her organizing and administrative duties in our office, Tina enjoys spending time with her home, her husband Nino of two decades, two daughters, and her Shih Tzu, Colby.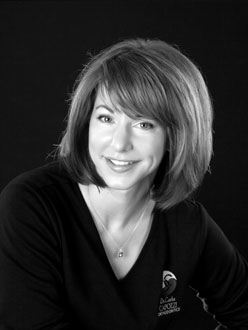 Cathy
Cathy is a highly talented AAO-certified orthodontic assistant. She has been with Dr. Capozzi since 2001, but in the orthodontic field since 1996. Along with chairside assisting, Cathy is involved in appliance manufacturing in our lab to a high standard. She is in charge of inventory for all our brackets, wires, and bands, and any other specific items related to our patient care.
She is well trained in prepping a patient for a clear aligner treatment in both scanning the teeth and submitting the case to the aligner company in a timely fashion. Cathy has a radiology certification and technical school diploma. She gets very excited to see a beautiful smile as a result of the work done by Dr. Capozzi and her coworkers.
Teamwork is very important to her. Cathy lives in the community with her husband Darryl and their two daughters. She keeps busy not only with her job but also by running around for the girls' horseback riding, piano, sports, and dance. Cathy enjoys reading, movies, and playing with her Lab, Ronan.
Laura
Laura is a proficient AAO-certified orthodontic assistant. She began her employment with Dr. Capozzi in 2006 but has been active in dentistry since 1981. She was educated in dental assisting technical school and has a radiology certification. Laura is a talent in the lab: monitoring and manufacturing appliances as well as maintaining our photos and scrapbooks for our patients to view. She likes to be challenged chairside with new procedures, especially aesthetic bondings.
She is also proficient in scanning for clear aligner treatments. Laura interacts with patients and co-workers on a friendly basis and is happy working with an exceptional orthodontist. She resides in North Huntingdon with her dog and enjoys the company of her adult daughter Jenna when she is in town.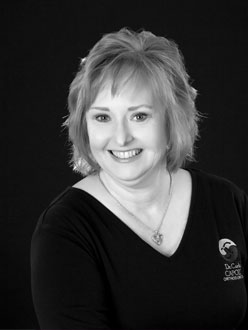 Darlene
Darlene is a very competent AAO-certified orthodontic assistant. She was hired by Dr. Capozzi in 2007, when she brought orthodontic experience since 1985 with her. She works independently with our patients in all aspects of orthodontics and carries a radiology certification. Darlene is involved with patients' insurance to help them receive all their allowable benefit. She enjoys and is very thorough with patient education on all procedures and home care. In addition, she never backs down from volunteering to help out a co-worker or maintain the physical office. Darlene feels lucky to be working with a skillful orthodontist.
Darlene and Sam were married in 1989 and they have two adult children. She loves sharing time with her family, her pool, the beach, and her Red Siberian Husky, Athena.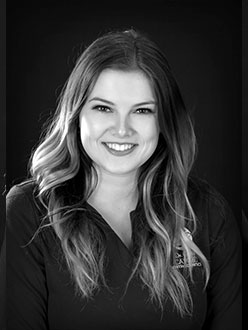 Leah
Leah has been with our office since 2015. She is a certified orthodontic assistant whose duties consist of chairside assisting and lab technology. She is familiar with all aspects and treatments of orthodontics, including radiology and patient scanning. Before her employment, Leah was also a patient in our office. Leah graduated from Yough School District and went on to receive a degree in dental assisting from Westmoreland County Community College. She worked in general dentistry for two years before coming to our office as an orthodontic assistant. Because of her education, previous employment, and having been an orthodontic patient herself, Leah has become very knowledgeable and talented as an orthodontic assistant. She likes the comradery between herself and coworkers, and loves seeing the patients smile after treatment.
Currently, Leah is enrolled in the dental hygiene program at WCCC continuing her education in the field. Outside the office, Leah is involved with animal rescue and enjoys her time with Sampson and Remington, her two beloved dogs, and floating on the river.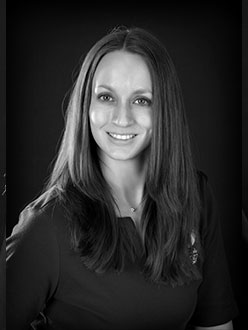 Rachelle
Rachelle is a certified orthodontic assistant who joined our team in 2017. After graduation from Norwin High School, Rachelle furthered her education in Sanford Brown's dental assisting program. She had eight years of experience in orthodontics and general assisting before coming to our office. She is well skilled and knowledgeable in all aspects of chairside assisting, laboratory procedures, and office maintenance. Rachelle is also efficient in clear-aligner treatment and certified in radiology. She is responsible for helping our patients receive the maximum insurance benefits they are entitled to receive. She continues to be a wonderful asset to the practice and is very much excited to see the patients' results.
Rachelle has an adorable toddler named Parker who, with her two dogs Marley and Gracie, enjoy play time together. Rachelle was also a patient of Dr. Capozzi's when she was a teenager.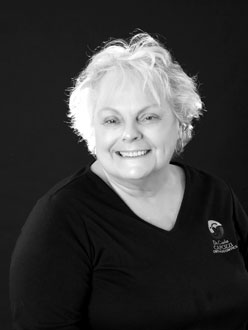 Mary
Mary is a certified orthodontic assistant with various responsibilities and talents. She has been with Dr. Capozzi since 1997 but in the dental field since 1968. Besides hands-on attention to our patients, Mary also maintains employee schedules, heads our deband party days and any other "special activities." She also assists in the lab with appliance fabrication and bookkeeping.
Mary has a degree in nutrition science and a radiology certification. She enjoys the variety in her position and getting to know our patients and their families. She is always impressed by the way the office functions and the many talents of Dr. Capozzi and her coworkers.
Mary has been married to Rick since 1974. They have two adult children and two grandsons. Mary is community minded and cherishes time with her large extended family and her Labrador Retriever, Millie.